Hello!
It's getting that time of year to start thinking about preparing for the spring garden. At the Simongetti North we have snow on the ground and probably will for a while. I am so done with the snow already. I already have a spot for the vegetable garden, but plan on expanding it.
I also have a spot existing for the cottage garden but need to clean it up and add more perennials and some annuals. We are also thinking about removing all the grass from "The She Shed Porch" shed porch to the house, to enlarge the vegetable garden, with a metal garden fence and make a fire pit sitting area. This entire area will be no mow zone. I can't wait for the snow to go away so we can start making a plan.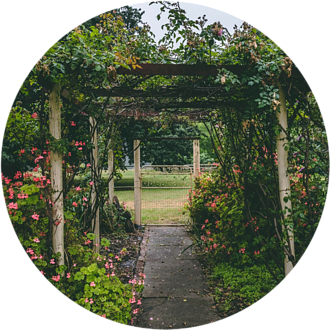 I will discuss preparing your garden area, how to prepare the soil for your garden, and which plants to start indoors before the last frost and which zone can start planting and when.
Preparing the Garden Area
Once the snow is gone, if you live in a state that gets snow. It's time to remove all the dead plants, if you didn't do this already in the fall. Getting the soil tilled up and if you have container gardens, get those cleaned up.
If you have a greenhouse, now is the time to get it cleaned up and ready to get seedlings started. Having a clean greenhouse will help keep your plants from getting pests. See my last blog about greenhouse gardening.
Garden Soil Preparation
After you have the garden space cleaned up and the container gardens cleaned up, it's time to prepare the soil. First you need to know the type of soil you have. Soils are a mixture of sand, clay and silts. There are basically 4 types of soils.
Loam – is the best for most plants. This humus rich soil that contains the three mineral particles. When organic matter decomposes, that is what is called humus.
Sandy soil – have important nutrients and allows the water to flow freely through. Its not like clay
Clay – this has dense small particles to hold large amounts moisture and nutrients. Clay can be hard to work with when it becomes dry and hard. This also a slow draining soil.
Silts – This type of soil is packed very tight and unable for water to drain and air to circulate.
Using a good organic matter to the soil to make it as close to loam as possible. For container gardens, you will want to use a good potting mix and organic matter to prepare them for planting. Another thing to know about your soil is the pH of the soil. I am learning this the hard way with a couple plants I have started. I am also purchasing a soil and water pH soil meter to be able to test my soil and water. This is something I have never thought about in the past but after starting my blog I am learning more and more about gardening. The pH for soil, ideally should be 6 to 7, this helps the roots absorb important nutrients like calcium, magnesium, nitrogen, phosphorus and potassium. If the soil isn't in the 6 to 7 pH range the plant could get more or less of the nutrients. The organic matter you can add to your soil, is composted yard waste, fallen leaves and manure.
I have both of these pH meters and work great.  If you are interested in purchasing them click on the picture.
As an Amazon Associate. I earn from qualifying purchases.
Plants to get started indoors
The plants that should be started early are plants that have a longer grow period. Here are some of the plants that should start early indoors.
Broccoli – Start 4 to 6 weeks indoors before last frost in your area.
Brussels Sprouts – these can be started indoors to have an earlier harvest and can plant from seed for normal harvest time. This can stagger the harvest time to not be all at once.
Cabbage – start cabbage anywhere from 8 to 5 weeks early indoors of the last expected frost date.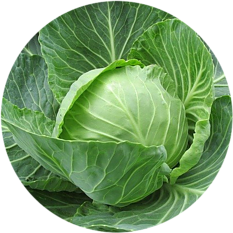 Cauliflower – this can be started 6 to 8 weeks before the last expected frost date.
Cucumbers – start cucumbers 2 to 3 weeks before the last expected frost date.
Egg Plant – this needs an 8 week head start indoors. Egg plant is relatively hard to grow. It likes warm moist soil.
Leeks – need 10 to 12 week head start indoors before the last expected frost date.
Head Lettuce – can be started indoors 6 weeks before the last expected frost date. This can also be sown direct in the ground after the last frost. This can give you two different harvest times.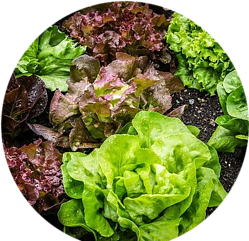 Onions – need 3 to 5 months for maturity, so starting them 4 to 6 weeks before last expected frost date. Green onions or scallions only need a couple months to mature from seed.
Peppers – start 8 weeks indoors before the expected last frost date.
Tomatoes – start 8 weeks indoors before the expected last frost date.
When Can I plant my Vegetables and Flowers
Depending on your zone, here is the "starting planting schedule" Also see my past blog regarding Gardening Zones. The time to plant by zone below have a week or two window either way depending on the weather conditions at the time.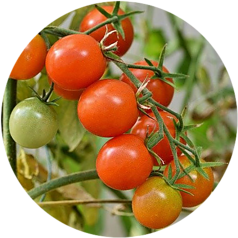 Zone 1 – 1a = -60 to -55 and 1b = -55 to -50. When to plant = Mid June
Zone 2 – 2a = -55 to -45 and 2b = -45 to -40. When to plant = Mid June
Zone 3 – 3a = -40 to -35 and 3b -35 to -30. When to plant = Mid June
Zone 4- 4a = -30 to -25 and 4b = -25 to -20. When to plant = Early June
Zone 5 – 5a = -20 to -15 and 5b = -15 to -10. When to plant = End of May/Early June
Zone 6 – 6a = -10 to -5 and 6b = -5 to -0. When to plant = Mid April
Zone 7 – 7a = 0 to 5 and 7b = 5 to 10. When to plant = Mid April
Zone 8 – 8a = 10 to 15 and 8b = 15 to 20. When to plant = Mid March
Zone 9 – 9a = 20 to 25 and 9b = 25 to 30. When to plant = Mid February
Zone – 10 – 10a = 30 to 35 and 10b = 35 to 40. When to plant = Mid January
Zone – 11 – 11a = 40 to 45 and 11b = 45 to 50. When to plant = Any time
Zone 12 – 12a = 50 to 55 and 12b = 55 to 60. When to plant = Any time
Zone 13 – 13a = 60 to 65 and 13b = 65 to 70. When to plant = Any time
Flower Seeds Starting indoors
I wanted to tell you how I started my perennial seeds I plan on planted in my flower gardens this year.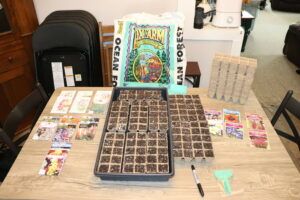 Have a seed starter container
 Good potting soil like FoxFarm
 Add the soil to the seedling containers
Have markers to identify what you are planting
Follow the instructions on how to plant the seed
Use a use a water mist bottle to water the seeds, to keep the seeds in place
Use a plastic wrap or plastic dome for the greenhouse affect
Keep the seeds moist until you see the sprouts, remove the cover after sprouts emerge from the soil.
Now wait for the sprouts!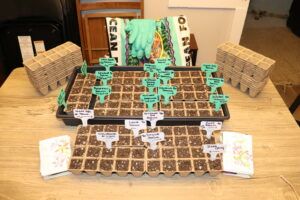 Happy Planting!
By checking the weather in your area for future forecasts for temperature and frost, will help determine when you should plant the seedlings outside in your garden or container garden. Remember to harden-off the plants to get them used to being outside. I hope you found this helpful!
If you are in the market for an indoor grow tent kit, check out my review.
Do you have plans to grow a garden this year?
Do you already have a place? or starting from scratch?
What are you going to plant?
What zone are you in?
Please leave a comment below, I would love to hear about your spring gardening plans.
Cheers!
Chris

Do you need any gardening supplies?  Both of these seed suppliers have a great selection, if you want to start plants from seed.
Do you need containers for gardening? Check out Garden Tower Project!



If you are looking for some garden supplies, Amazon has a great selection and delivered to your door.  I have the hummingbird shoes, I love them for gardening.  They have many different colors and prints.  I also use the FoxFarm Ocean soil and the seed starter tray pots.  There are bigger starter seed pots as well.  I also have a similar garden seat supply set.  These are great too!
As an Amazon Associate. I earn from qualifying purchases.
Please follow and like us: