Hello!
Have you wanted to have an indoor grow room but don't have the space, time or money to build one? Want to leave your seasonal garden behind and plant vegetables and fruits in the off-season, in your home? Have you wanted a discrete garden? I have found a solution for you!
There is a way to grow organic fruits, herbs and vegetables or medical marijuana in your home, condo or apartment.  All you need is an indoor grow tent kit.  I will review the indoor grow tends complete kits below, with all the different kits available.
Indoor Grow Tents Complete Kits!
Using a grow tent, anyone can grow their own marijuana garden or you can grow fruits, herbs and vegetables too. The Bud Grower has grow tent kits that supply everything that is needed including a great Organic soil. However, they do not supply seed and water. The Bud Growers take the guess work out of what you need to have a successful organic indoor grow space. This company picks the best equipment needed to enhance your growing process. shipping is free via FedEx.
The frame of these kits are stainless steel and can hold 250 lb. It is easy to set up, the polls have a numbering system, What sets this company apart from their competition is many factors, for example The Bud Grower tents are 2x2x5 and the competition are 2x2x4, which that extra foot of space gives your plants more growing room.
The interior of the tent has a 600 watt Mylar interior and comes with a standard 600 watt LED. If you have ever thought about growing organic sustainable plants, here is a great option and the products are top-notch. Everything you see in the pictures is what you get in the kit.
I have listed all the different kits below.
Starter Kit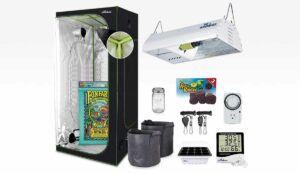 Starter KitBasic Indoor Kit for the first time grower
Regular $499.95
Special $429.87
Yield: 1-3 Plants
The Starter Grow Kit contains everything you need to get your home grow underway.
This kit arrives equipped with the highest quality elements, and all of the customer service perks and support as our more comprehensive kits offer.
Signature Kits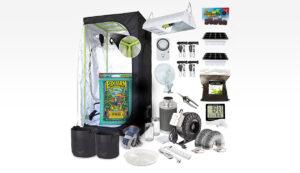 Signature Kit
The Most Popular Indoor Grow Kit Value Priced & Packed With Extras
Regular $669.95
Special $589.95
Yield: 1-3 Plants
The Signature Grow Kit appeals to first time and multiple time growers who want a little extra.
This kit has been designed to inspire those who are committed to planting and harvesting a new crop on demand.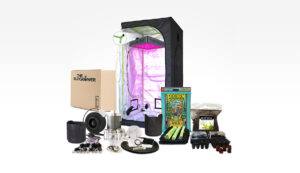 The Powerful LED Variant Most Popular Signature Grow Kit Plus
Regular $769.95
Special $689.95
Yield: 1-3 Plants
The LED Signature Grow Kit is similar to our Signature Grow Kit, but is equipped with a highly efficient LED grow light package.
This kit  is for growers  who are  looking for some extra  performance.  The  600-Watt LED light will add a little something extra to any harvest.
Dual Power Kit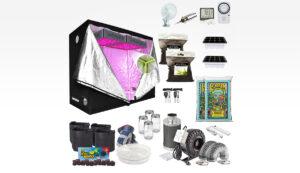 Dual Power Kit
The Most Efficient Grow Kit For Usability, Productivity, and Power
Regular $1179.95
Special $889.95
Yield: 3-6 Plants
The Dual Power Grow Kit is packed with size and power, offering double the growing space and double the LED power (1200-Watts), for better results.
This kit is for growers who are looking for a larger yield in a manageable amount of space. This kit is designed to give maximum results in a limited grow space .
Advanced Grow Kit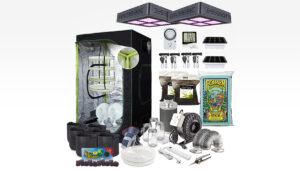 Advanced Grow Kit
Our Highest Yield Grow Kit For Impressive, Plant Production
Regular $1295.95
Special $995.95
Yield: 4-9 Plants
The Advanced Grow Kit is designed specifically for the needs of larger indoor growers, supporting projects approaching a 16 sq. foot space at a height of 8 feet.
This kit is for growers who are ready to commit to the craft, and desire the extra space to experiment with new strains and big ideas.
Happy Planting!
As you can see there are many options for grow tents with different budgets. I like this company because they have top-notch equipment and put the kits together to take the guess work out of what is needed. I love the organic soil they are using. I currently use this soil as well, FoxFarm, Ocean Forest soil.
The other thing I like is you can do soil reloads. You purchase the fabric grow pots and FoxFarm Ocean Forest Soil, you can buy in increments of 3, 6 or 9 grow pots.  Another reason I like this company over the other is these grow tents go to 5′ tall when the competitors only go go 4′ tall.  The extra 1 foot make a difference.  I think you would be happy getting your indoor grow tent kit from The Bud Grower.
I hope you found this helpful!
Cheer!
Chris
If you are interested in viewing these products, select the link below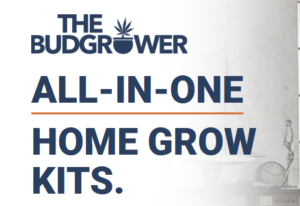 Shop The Budgrower Grow Kits – Click Here Now!
after the link opens, select grow kits from the menu!  Check out their soil reloads too!

Please follow and like us: