Hello!
I wanted to talk about online plant nurseries. In a world of online shopping these days, you can just about buy anything, including plants and flowers online, using an online plant nursery, you definitely need to make sure you are buying from a reputable nursery. I will discuss my experience, the new nursery I found, the products available and answer the question, online plant nurseries, are they worth using?
My Experience
I want to tell you about a not so good experience with an online plant nursery. I used a particular online nursery last year, (I will not say which nursery, I don't need a lawsuit), and had some, not so good luck and still on the fence, hoping they still send me my replacements. In hind sight, I should have looked at the reviews before purchasing, they are a 1.5 star rating and under 400 reviews.
They have been working with me, sort of, but I feel like I am getting the run around. I had also ordered a tree for $99 and it was never in the original shipment but showed as received on the packing slip. I am very disappointed to say the least. The last time I check with the nursery, they said my replacements are due to be shipped in the spring. We will see if it happens.  Again, I am still hopeful.
Found a New Online Plant Nursery
I am not the type of person to give up looking for a good gardening deal, then I found Nature Hills Nursery. Nature Hill Nursery is America's Largest Online Plant Nursery, founded in 2001 as a conifer and deciduous tree nursery. Nature Hills Nursery started as a local tree nursery serving a limited geographic area. This company has grown and responded to their customers demands for quality nursery products.

They have extended their offerings outside the tree and shrub products, to now include rose bushes, perennial bushes, flower bulbs, seeds and other plants and a complete garden center. They plan to continue to expand products to meet customer expectations.
Online nursery – wide range of items, not just plants
Trees
Bushes & Shrubs
Fruit Trees & Plants
Perennials
Roses
Bulbs
Patio & Outdoor Living
Gifts
Annuals
Groundcovers
Grasses
Houseplants
This is one of the best rated plant nurseries I found with a 4.7 star rating and over 10,000 reviews.  You can find plants by the hardiness zone you live in so you make sure to purchase plants that will thrive in your grow zone.
Flower Garden Perennial Plant
If you need perennials for your cottage garden, Nature Hills Nursery, has a huge selection. Select perennial plants that are hardy in your USDA Planting Zone. Having plants in the correct hardiness zone, you'll be amazed at the new growth that comes back year after year in spring. Nature Hills has a wonderful selection of the hottest perennial plants.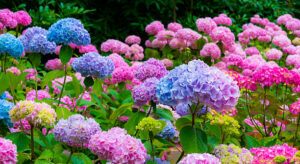 Cottage Garden Roses
Roses are shrubs that are cultivated in small sizes such as 'shrub roses' or grown as 'climbing roses' that may stretch out vine like branches 15 feet long. The rose bushes Nature Hills has to offer include many sizes and colors of rose varieties. Spring is the best time for a rose bushes sale. Check the website for sales. Adding roses to your cottage garden flowers will be a beautiful accent.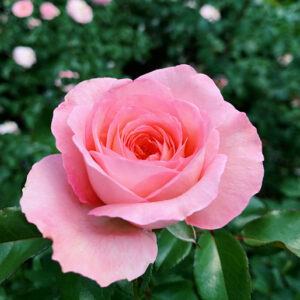 Add Trees, Bulb, Annuals, and More
Nature Hills is pleased to offer a superior selection of designer-quality flower bulbs. They have unique selections of favorites like Tulips, Daffodils and Hyacinth. They also have carefully chosen beautiful combinations of mixed bulbs that work together like a dream in any flower garden.
Imagine your signature garden oasis. Your very own backyard design, anchored with evergreen bushes, then punctuated with magnificent, easy-care flowering Forsythia, Lilac, Hydrangea and Rose of Sharon shrubs. These can be perfectly coordinated to provide a cascade of blooms for you through the entire growing season to enjoy.
Nature Hills supplies backyard orchards with commercial orchard-grade, vigorous fruit trees and bushes. Their fruit trees produce fruit for cooking, baking, or fresh eating straight from the tree. They offer a wide mix from the beloved cultivars like 'Honeycrisp Apple' that you see at the grocery store, to the more unusual heirloom varieties.
You may want a dwarf lemon or lime tree to grow in a patio pot, or spring-flowering fruit trees that give you many seasons of interest. Many landscape designers are now using edibles, such as blueberries bushes in front yard gardens. Looking for a self-pollinating variety of cherry?
Lots of options and too many to choose from!
Happy Planting!
In my opinion, Nature Hills Nursery is one of the best rated plant nurseries with a 4.7 star rating with over 10,000 reviews on their site. They have a wide range of trees, flowers, bushes, bulbs, seeds and more, including houseplants. To answer the question, are online plant nurseries worth it? I would have to say yes, just do your homework and look at the reviews. Not every company is perfect but this company seems to strive for excellent customer service.
Free Shipping on new orders over $139
Perennial Sale – Promo Code PERENNIAL139
Needs Trees, Shrubs, Perennials, Annuals, seeds and More for your garden projects this year?
Visit Nature Hills Nursery – by Clicking This Link Now!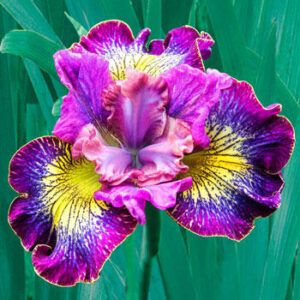 I hope you found this review helpful!  Please leave a comment below!
Cheers!
Chris

Please follow and like us: