Hello!
Have you ever wondered how people use greenhouses? I sure have. I decided to do some research on the topic as I am also considering having a greenhouse here at the Simongetti North. I am not sure if I will have it heated or not.
In this blog I will discuss how to use a greenhouse, different types of greenhouses, heating your greenhouse in the winter, growing in an unheated greenhouse, plants that do well in a greenhouse and how to keep your greenhouse clean and the importance of it.  I think it would be cool to have a greenhouse.  Do you have a greenhouse?
How to Use a Greenhouse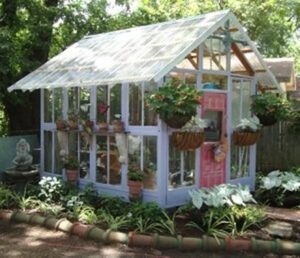 A greenhouse is a structure that is used to grow plants and vegetables that maybe too cold to plant outdoors. A greenhouse can be used to plant the winter crop vegetables or to start the spring seedlings to get a jump start on your spring garden. When deciding to have a greenhouse you will want to consider where to put it for the optimal sun exposure.
You will also need to consider water drainage and protected from the wind. Having the greenhouse in full sun is the best but the morning sunrise from the east would be enough for the plants. Also, make sure there isn't any trees that will shade the greenhouse, especially in the winter for the sun to help heat the greenhouse.
What type of Greenhouse
If you decide to DIY or purchase your new greenhouse there are four basic greenhouse structures
A-Frame – having this structure is one of the simplest to set up and you can make it look really cute. These can be as big or as small as you need them to be. This style could have poor are circulation in the corners.
Gothic – this green house is wide with a pointed roof, similar to Gothic cathedrals around the world. This one has more room to have shelves and hanging pots and a nice looking structure to have on your property. The roof structure helps with the snow just falls off.
Quonset/Hoop – this has the curved room and military barrack style roofs. Plastic is used to stretch across the metal hoops. This type is good for crops the are low-growing like Strawberries, Lettuce and also works for Cucumbers and tomatoes. This can be made cheaply or you can purchase quality material to last for many years.
Post and Rafter – This is the strongest greenhouse out of the bunch. This type is the most popular, simple construction and a practical structure. Using a conventional greenhouse you can heat more efficiently and cut cost of heating in the winter. With the post and rafters, and how strong it is, you could add eves troughs to collect rain wat
A popular build for a greenhouse is using pipe for the frame with a curved roof.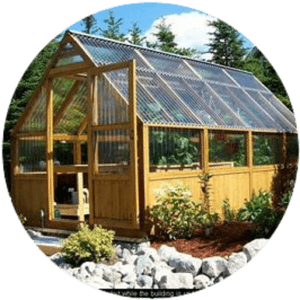 Heating your Greenhouse in the Winter
There are a few ways to heating your greenhouse without using fuel or electricity. The options I have listed are mostly eco-friendly, except for, the last one. The first three options will work for anyone who is living off the grid. All of these options below will work for not living off the grid.
Hotbed – is a raised bed built with bricks with layers of straw that is decomposing and manure with a thin layer of soil or compost. Cover with an old window pane to help keep the heat in.
Hot Water Heating – this is creating a hydronic heating system. It is used to heat the soil from below. This could be done using solar heat and in some cases, a solar water heater can be used to heat up the water and get the ground to temperature.
Solar Panels – these can be used to run greenhouse heaters by providing small amounts of electricity and run pumps and fans. These could fail at times, where in the winter in Michigan and other northern states we don't see the sun for days sometimes.
Conventional heating systems – by using electricity or gas to heat the greenhouse. Not so eco-friendly but could be more reliable, if solar isn't a good option.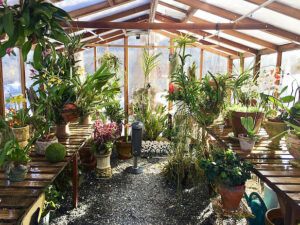 Having a temperature controlled greenhouse you can grow anything you want in the winter months, as long as you can keep a warm temperature in the greenhouse.
Growing in an Unheated Greenhouse
Have you ever wondered if you could grow plants in an unheated greenhouse? Yes?, Me too. Knowing which plants to grow is the key for success. Having an unheated greenhouse can be used to grow greens, use as a shelter for frost tender plants and propagate perennials for landscape.
Other cold tolerant veggies are cabbage, brussels sprouts and broccoli, celery and peas are also good choices for an unheated greenhouse.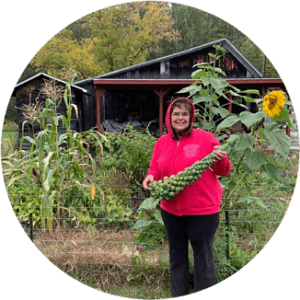 Root vegetables also are good cold tolerant veggies. The winter cold temperatures will stimulate sugar production in some root veggies. This is when the carrots, beets and turnips are the sweetest.
You can also have perennial herbs like Parsley, chivesm oregano and fennel. There is also cold hardy flowers like chrysanthemums, pansies and calendula could actually bloom in the winter greenhouse.
Plants that do well in a Greenhouse
Greenhouse plants thrive best in containers. Warm season vegetables like cucumbers, peppers, tomatoes and squash thrive in greenhouses with temperatures from 55 to 85 degrees.
If you live in a winter state growing these vegetables in a greenhouse will require heat for winter growing. Ornamental plants and flowers like geraniums, ferns, chrysanthemums, pansies, petunias and impatients can also be grown but will need warm temperatures.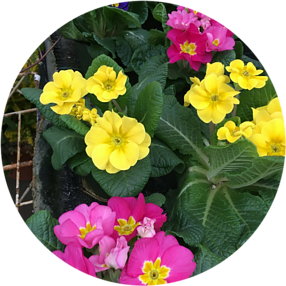 Keep Your Greenhouse Clean
Keeping your greenhouse clean will help against unwanted pests, insects that can devastate your crop. Make sure when you are done in the greenhouse, remove all spilled soil, clean all surfaces (prefer to have painted surfaces for easier clean up and mold resistant) and remove any broken pots. Get in the habit of keeping the greenhouse clean.
Wash your hands prior to touching plants, soil or equipment. Have clean washed gardening gloves and garden shoes that are only worn in the greenhouse. Don't wear bright colored clothing that may attract insects to follow you in the greenhouse.
Make sure there are no weeds in containers or lying around and remove all diseased plants immediately. This will keep your greenhouse and plants very happy.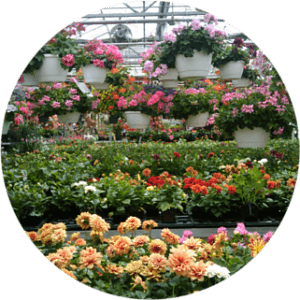 Happy Planting!
I hope you found this informative!  I have always wanted a greenhouse but never had the property to put one on until now.  I am on 20 wooded acres with a nice spot by my garden to put a cute greenhouse.
Has anyone used a greenhouse to garden to extend your growing season?
Do you grow in a heated or unheated greenhouse?
Interested in purchasing or looking at any greenhouses?  Check out my review!
Click Here – Review – Backyard Greenhouse Kits
If a greenhouse isn't feasible, how about using an indoor grow tent?
Click Here – Review – Indoor Grow Tent Kits
Please share your gardening experiences with me by commenting below!
Cheers!
Chris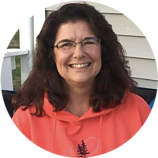 Please follow and like us: