Hello,
Today I want to look at building a cottage garden in my backyard. We will discuss the space for a cottage garden, when the best time to plant perennials, annuals and discuss ideas for a cottage garden before you get started, shapes sizes and different plants.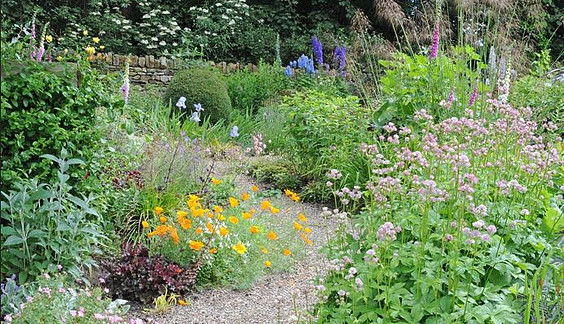 Knowing your planting zone
In one of my previous posts we talked about planting zones. You can look at the gardening zone map USA or you can drill down and search for your state and county on the internet to make sure you know which planting zone you are in. Picking plants by reading the tags with the plants will tell you which zone they thrive best in and the kind of lighting the plant needs. It also has water and feeding instructions.
Where should I put my garden?
When you decide to plant a cottage garden, you will need to figure out where you are going to put it. If, you have a space that is not being used, and flowers would look amazing there, then you can start off with a blank canvas and go crazy. You will want to decide how big or small you want the garden. A bigger garden can take more time and money to fill up. You start small you can always add to it the following year. There is no specified design shape. Ideally you would want a picket fence or other type of rusting items to give it that cottage feel. I love this picture below. It's an English Cottage Garden. I like the arbor and fence door. I like how you can really do anything with a cottage garden, including pathways to sitting areas to have your morning coffee or evening cocktail.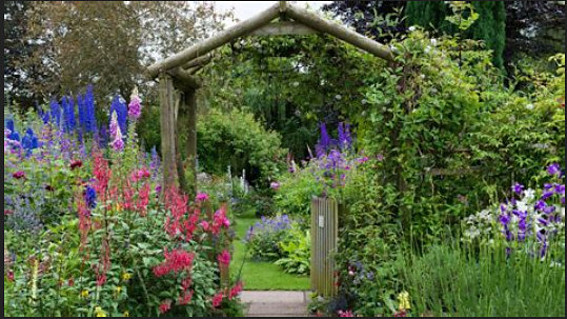 Personally I have a space that already has some perennials in it and also a lot of weeds. I will going to change that this year. We moved here 2 years ago and having 20 acres is a lot to handle, when the yard was overgrown. I will be loading my designated space with perennials and maybe occasional annuals. I need enough plants in this garden space to over run the weeds! I will be start some perennial plant seeds sometime in April to be ready to plant in the ground by end of May beginning of June. I want to have flowers I can cut and to attract hummingbirds and butterflies.
The best time to plant perennials
My favorite flower is hydrangeas, they are perennials. The hydrangea plant is actually a shrub. The best time to plant perennials is spring time in Michigan. If you have a hardy perennial you can plant it as soon as the ground is no longer frozen. Spring is the best time to find perennials and annual plants. Its just that time of year. I love the spring time when everything is turning green and blooming. The early perennials start popping up at the first sign of heat to the ground. Michigan is beautiful in the spring, well all 4 seasons are beautiful here.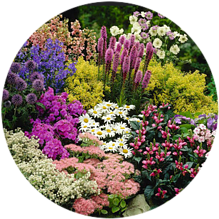 If you have some container perennials or were still able to find some perennials to plant, fall is another best time to plant perennials. You can plant perennial flowers and shrubs after the heat of the summer. Our rainy season in Michigan is in the spring and some places are in the fall. Planting when you get the most rainfall is ideal then you don't have to make sure they are watered every day for the roots to grab on.
There are 101 types of perennial plants out there. I did a search for perennials in zone 5, which is my area and there are 15 kinds of perennials I can plant that will thrive in my area. Out of the 15 perennials, I have, Lilies, Hostas, Lavender, Tulips, Hyacinths, Crocus', Daffodils and Hardy hibiscus.
I plan on planting more fruit trees, bushes and we want to get some blue spruce trees too for our property. I planted some holly bushes and fire bushes, hoping they do well this year.
Ideas for a cottage garden
It's best to make a plan. When your planning your cottage garden, have it take on the personality of the Gardner. Here are some tips for planting a cottage garden.
Don't plant in straight lines
Have large groupings – lot of variety of the same plants
No spacing is needed – you want to plant kind of tight together
Create harmony with color; pastels with pastels and primary colors with primary colors
Chose different plants with the color scheme you decided on
Different size plants – create diversity in the garden
Use anchor plants like rose bushes or other type of focus plant
Consider fragrances in your garden
Add a picket fence, or arbors, table with chairs, add a walkway.
You can also add some container flowers by the garden too
Before planting the garden, place the plants relatively in the spot you plan on planting them. This will give you an eye for how it will look. Then you can move them around to have them in the optimal spot.
Happy Planting!
As you can see there is so much you can do to your cottage garden. There are no rules. The tips are just suggestions but as far as spacing, you definitely want to plant these flowers close together to not allow weeds to grow. The way to a successful cottage garden is to know your planting hardiness zone, if you are starting from seed or purchasing plants ready to go. You want to plant flower that will thrive in your area. Kind of have a plan on where you are going to plant your garden and the flower you plan on planting. The best time to plant perennials in the northern states is Spring because that is our rainy season. If your rainy season is the fall then fall would be the best time for your area. I also provided some ideas for a cottage garden.
Do you plan on creating a cottage garden?
Or do your already have one?
Do you need some flowers to add to your cottage garden?  Check out my Review – Online Plant Nurseries – Are They Worth Using?
Please share with me
Cheers!
Chris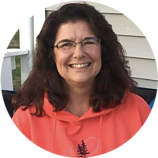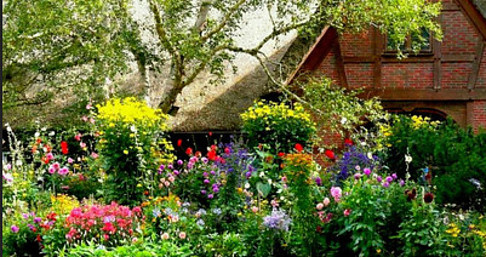 Please follow and like us: