Welcome to Gardening At The Simongetti North. I love watching plants grow especially when the spring flowers and vegetables are getting started.  I love gardening, indoors and outdoors. Most of my gardening experience has been city gardening but now I'm in a rural area on 20-wooded acres and I can have big gardens, small gardens, fairy gardens, cottage garden, whatever kind of garden I want. We have started an apple orchard, other fruit trees, vegetable garden and several flower gardens. I will also be setting up some fairy gardens this year. I want to start a cottage garden and improve on my vegetable garden area with a nice fire pit section.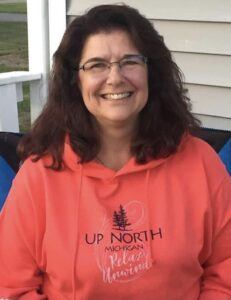 My Story
Hi Everyone!
My name is Chris and I have lived in urban Mid-Michigan, Saginaw, all my life.  A couple years ago we moved to the rural area and a little further north to Sterling, MI.  I have been married to my husband Dan for 33 years this year.  I have 2 adult children and 5 grandchildren.  My son's family lives in Michigan as well and our daughter and her family moved to Alabama over a year ago.
I have a BSIT degree and currently I am an EMR consultant for the operating rooms and anesthesia for a popular electronic medical record.  I am normally a weekly traveler but since Covid-19 hit the USA, my wings have been clipped for almost a year now.  Not sure if I will be traveling for this current career or not.  I have been in the EMR consulting world for over 10 years now.  Previous to that I worked at a local hospital as the surgery scheduling coordinator then moved to the EMR project team which lead me to be a consultant.
Since I've been home working remote, I have been looking to find something to help me in my retirement years.  Since I love gardening, I searched to find, what could I do for retirement?  I stumbled across affiliate programs, which introduced me to niches.  I checked out a few different affiliate programs but felt uncomfortable until I found Wealthy Affiliate.  I started researching this organization.  I liked how you could start for free to get a feel for what it's like.  So, I started my website "Gardening At The Simongetti North" on my domain www.simongettinorth.com.  The Wealthy Affiliate University Program is training me how to earn a passive income by writing informative blogs about "Gardening Tips for Beginners".
I am still currently working as an EMR consultant but working towards being an affiliate marketer on my website.  As an affiliate marketer you can grow your business using affiliate marketing and search advertising income through an online network.  To be successful you blog about your niche, informative articles to help people, drive traffic to your website, and create conversations through social medias, email and comments on the website.  If this sounds like something you might be interested in click on the Wealthy Affiliate link.
Thank you all, for reading my About Chris page.  If you would like to follow me, please click here Wealthy Affiliate.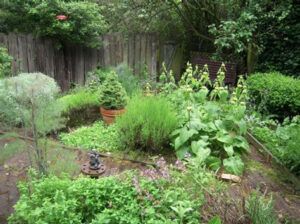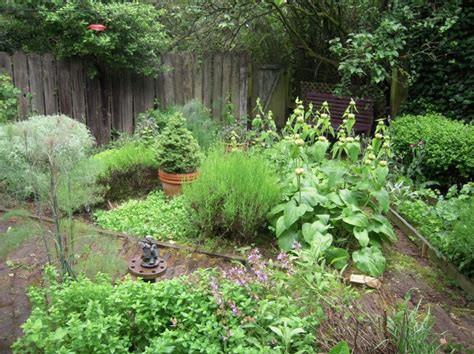 Happy Planting!
This website is designed to help people start gardening or discuss different gardening ideas within the gardening community.  With a little sunshine and love, you too can have the garden of your dreams!  You can grow flowers to cut or just display in your yard or to growing a sustainable vegetable garden and grow your own food.
Check out my first YouTube video "About Me"!
Please Like and Subscribe to my YouTube Channel if you want to see upcoming gardening projects.
If you ever need a hand or have any questions, feel free to leave them below and I will be more than happy to help you out.
Suggestions for different gardening subjects is welcome!  Let me know what you want to hear about!
Cheers!,
Chris
Founder of Gardening At The Simongetti North
Chris@SimongettiNorth.com
www.simongettinorth.com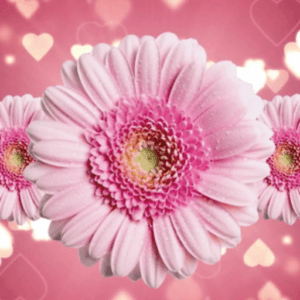 Please follow and like us: