Hello!
After I blogged about vegetable gardening in warmer climates – Zones 7 thru 10. I thought I should blog about the really cold zones. I recently posted a blog about hardiness grow zones but thought I would get more detailed about growing in the specific zones. Growing zone's 1 and 2 are only in Alaska for the United States and grow zone 3 is also in Alaska and the most northern states of the US.
Growing Zone 1
There will need to be a bit of planning to grow vegetables in zone 1. You may also be limited on what you can grow in this zone. With having the last frost date the end of June and the first frost date the end of July, of course this could vary a couple weeks one way or the other.
Since the growing season is very short, its recommended you set up an indoor grow room or heated greenhouse to start seeds and get them growing. Growing indoors will allow growing all year around. Here are some vegetables that are easy for indoors.
Arugula
Broccoli (Sprouting)
Chinese Cabbage
Lettuce
kale
Spinach
Swiss Chard
Arctic Village Alaska has the coldest zone which is zone 1a. North Pole Alaska is zone 1b. Zone 1a is -60 to -55 degrees and zone 1b is -55 to -50 degrees. If planting the plant outside in May, then start the seeds inside in April. If planting the plants outside in June, then start the seeds inside in May.
The Farmers Almanac states due to year-round risk of frost in this area (Zone 1a), select early-maturing, cool-season vegetable varieties. They also recommend to use growing season extension techniques to protect your crops. Using greenhouses or cold frames would help extend the growing season.
Following the guide above for starting seeds indoors, here is when to plant the vegetable plants outside for zone 1b.
Plant Outdoors in May
Broccoli
Brussels Sprouts
Cabbage
Cauliflower
Kale
Kohlrabi
Lettuce
Oregano
Sage
Swiss Chard
Thyme
Plant Outdoors in June
Basil
Bell Peppers
Cantalopes
Celery
Cucumbers
Egg Plant
Pumpkins
Rosemary
Summer Squash
Sweet Potatoes
Tomatoes
Watermelons
Plant Seeds in the Ground April
Dill
Peas
Radishes
Spinach
Plant seed in the ground May

Beets
Carrots
Chives
Cilantro
Onions
Parsley
Parsnips
Potatoes
Radishes
Turnips
Plant seed in the ground June

Corn – may not work if ground doesn't heat up enough
Green Beans
Okra
Proper planning for zone 1a and 1b gardening will take some thought to extend the growing season using greenhouses and other indoor type gardening.
Growing Zone 2
Growing in zone 2 also has its challenges. Zone 2a -50 to -45 degrees and Zone 2b -45 to -40 degrees.

There are very few perennial vegetables that are able to withstand extremely cold temperatures. Asparagus can be planted as a perennial, if protected from the extreme weather. When looking for vegetables to grow, consider selecting plants that have a short growing season for optimal results.
In addition to the zone 1 plants, these can be added;
Carrots
Mustard greens
Onions
Parsnips
Swiss chard
The following herbs are cold hardy; Hyssop, Juniper and Turkestan Rose. Planting vegetables in zone 2 will still need to follow zone 1b for planting and use growing extensions and greenhouses. Starting seeds indoors will help extend this growing season 2.
Growing Zone 3
Growing in zone 3, is a little better but not much. Zone 3 is primarily in Alaska and the most northern states of the USA. Zone 3a -40 to -35 and Zone 3b -35 to -30. In addition to zone 1 and 2 vegetables, these can be added for zone 3;
Asparagus
Celery
Cucumbers
Summer squash
Winter squash
Root vegetables do very well in zone 3, like Beets, Kohlrabi and turnips. Also, carrots and rutabaga's love the colder temperatures too. If started indoors, Brussels sprouts, Broccoli and cabbage do well in zone 3. In addition to the herbs from zone 2, these herbs in zone 3 can also be grown.
Caraway
Catnip
English chamomile
French sorrel
Garlic
Horseradish
Parsley
Peppermint
Most vegetables can be grown in all zones but the growing seasons are shorter. Growing fruit like sweet melons in the lower hardiness zones just don't do well because the ground never gets warm enough. I did see a recommendation to place black painted rocks, to heat up with the sun and will help keep heat to the plants during the night.
Happy Planting!
As you can see there are some options to growing in these zone with primarily starting most plants indoors and using growing extensions, greenhouses and cold frames for gardening. The growing season is pretty short especially for anyone living in zone 1 for sure and zone 2. There is a little more flexibility growing in zone 3 but is still a challenge as the growing seasons are still much sorter then the rest of the USA.
Is there anyone out there that lives in Zone 1 thru 3? If so, please leave a comment below and let us know how you garden there.
With the challenges of the growing seasons in zones 1 thru 3, there is an alternative to growing indoors.  If you are interested in a greenhouse solutions check out my Review – Backyard Greenhouse Kits – By Clicking This Link Now!
For an indoor options, check out my review for Indoor Grow Tent Kits – By Clicking this Link Now!.
I hope you found this informative! Please leave a comment below!
Let me know if there is any gardening tips you would like to learn about
Cheers!
Chris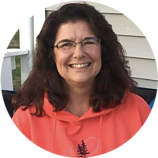 Please follow and like us: